Welcome to OSJ!

Find out more about our church, its history, and our mission.

Food, Faith & Friends

Service. Support. Hope. Spirituality. Healing.

Weddings at OSJ

Plan your perfect wedding at beautiful Old St. Joseph's!

Join Our Parish!

Download and mail a registration form.
~ All are welcome here. ~
Holy Week 2018
Tuesday, March 27:
7:30 PM – Communal Penance Service
Holy Thursday, March 29:
11:30AM-12:30 PM – Confessions
7:30 PM – Mass of the Lord's Supper
10:00 PM – Compline

Good Friday, March 30:
12:05 PM – Stations of the Cross
3:00 PM – Commemoration of the Lord's Passion
Holy Saturday, March 31:
7:30 PM – Easter Vigil
Easter Sunday, April 1:
7:30 AM, 9:30 AM, 11:30 AM – Masses
There is no 6:30 Mass on Easter Sunday.
Worship/Mass Schedule
Sunday, The Lord's Day
5:30 PM (Saturday, Vigil Mass)
7:30 AM
9:30 AM
11:30 AM
6:30 PM
Weekday Mass
Monday through Saturday 12:05 PM
Sacrament of Reconciliation
Monday through Saturday
11:30 AM in the Church
2018 Lenten Series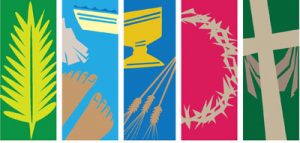 TUESDAY EVENING LENTEN SERIES
presented by FR MODRYS
February 6: Formation of Conscience
February 20: First Week of the Ignatian Exercises
March 13: The History of Reconciliation
March 27: Communal Penance Service
The lectures will take place in Barbelin Hall and the Penance Service will be held in the church.
Financial Report
Important Links