Our parish is electing several parishioners for vacant positions on the Parish Pastoral Council.  As you know, the Council exists in large part to represent your needs, concerns, and well-being as a valued member of this Christian community. Please, review our candidates below. Click here to download a ballot form. You can also email your vote to osjpc@oldstjoseph.org. Please have your vote in by  Monday, May 29, 2017.
Suzanne MacFarland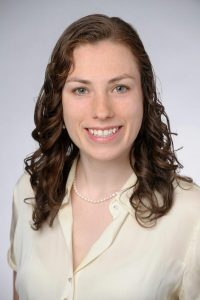 Suzanne MacFarland has been a parishioner at Old St. Joseph's church for a little over a year, but has a long history of appreciating and following the Jesuit tradition.  A Philly native, she moved back six years ago for work and spent several years looking for a spiritual home.  She was fortunate enough to join the OSJ parish hoping for a socially accepting, dynamic, and welcoming parish community, and has not been disappointed!  She has been involved with programming in the Young Adult Community, and has also been involved in the Social Justice Committee and the Philadelphia Interfaith Community.  As a member of Parish Pastoral Council, she would hope to continue the efforts of the parish to be active in local social justice efforts. She also is interested in continued efforts at education and active participation in interfaith peace efforts and community engagement.  She is incredibly appreciative of the community and fellowship in faith that she has experienced at OSJ, and would be thrilled at the opportunity to serve.
Len Mancini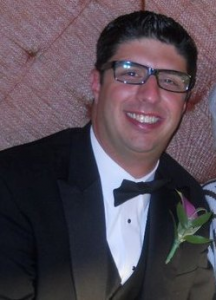 Bornand raised in a northern New Jersey suburb of NYC, I moved to Philadelphia in 2009.  I first met the Jesuits when I attended the University of Scranton in the late 1990s.  My introduction to Jesuit spirituality in Scranton shaped the path that I have taken in life: I worked as a youth retreat minister, I taught science at a Jesuit high school, Scranton Prep, and lived two years as a novice in the Jesuits discerning religious life.  Subsequently, I began a second career as a nurse, and currently serve as the nurse manager of an ICU at Penn Medicine.
I became a parishionerof Old Saint Joe's in 2013, and frequently serve as an altar server at the 9:30 and 11:30 Masses.  Living life and praying with Jesus as St. Ignatius prescribed is central to my spirituality; having served on the OSJ Ignatian Spirituality committee since 2016 has given me the opportunity to share this with you.  As a member of parish council, I hope to help our parishioners to be "men and women for others" within our parish and beyond, always striving to live and serve for God's greater glory.
Mary Freedman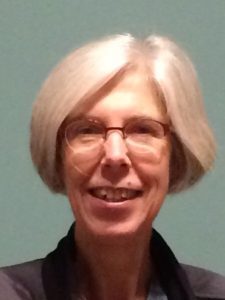 Three years ago my husband and I were looking for a forever-home city for our retirement, I had only onerequirement – the city needed to have a Jesuit Parish! I had a long history of all things Jesuit as I graduated from a Jesuit college (John Carroll University) and was a member of the Jesuit Volunteer Corp. I was active in Xavier Mission, the outreach program at St. Francis Xavier Church, my parish in New York City. When we moved to Philly, I found Old St. Joseph's Church and started attending 9:30 Sunday liturgy.
For the past three years, I have been fortunate to be the coordinator of OSJ's Outreach program, Faith Food & Friends. I have learned first-hand the generosity of the parish and the appreciation of the men we serve. I believe Outreach needs a voice on Parish Pastoral Council. I would like to integrate Outreach more fully into our parish and to give parishioners added opportunities to become involved. And as a retired librarian and library director I can offer administrative and communication support skills when needed.
Cara Tripodi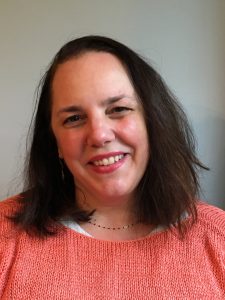 I came to Old St. Joe's more than 25 years ago when I was living in Philadelphia. I was moved by the quietude of the church and intimacy I experienced while at mass. I was a graduate of St. Joseph's University and was inspired and challenged by Jesuit teaching. Old. St. Joe's has been a place where that challenge has flourished. I became a member once my husband and I living in Havertown desired a church we could call our own. We now have a young daughter and attend 930 liturgy where the role of family is greatly emphasized and encouraged.
I have been active in Parish Life for over 4 years primarily overseeing Coffee Hour for the 930 mass. I look to offer as a member of Parish Council to more opportunity to help in ways most needed by the church. I believe my enthusiasm and steadfast support for this parish will allow me to further endeavors useful for families attending Old St. Joe's.
Leilani Nemeroff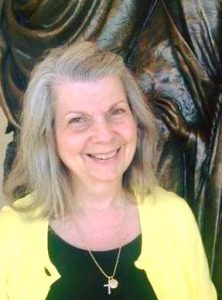 I first came to OSJ via my childhood in the United Methodist Church and, then, the Episcopal Church. As I began discovering the fullness of the Catholic faith, I sought a Jesuit parish. About fifteen years ago, a quick internet search led me to OSJ for the first time, from my home in Abington Township. Father Mark Horak's homilies and sense of building community kept me coming back. Over the years, I attended more and more, until it has become my home parish.
Having been particularly drawn to the 6:30 Mass, that is where you'll most often find me. My church upbringing makes singing an important part of worship for me – though I am not particularly good at it! My husband, Rian, and I have been ushering for the last six months. I love the opportunity to greet people and make them feel welcomed. I homeschooled our only daughter through eighth grade until she attended a parochial high school. Tabitha now teaches first grade in Washington, D.C., where I sometimes visit her class to read or help chaperone on field trips. Education and child development are interests of mine, as is my volunteer work with the environmental group Food & Water Watch. I also serve on the board of my local civic association in Abington. As a Parish Pastoral Council member, outreach to the community and reaching in to build our community in Christ would be my priorities. It would be an honor and blessing to serve.
Jeff Klein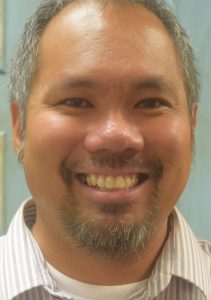 I've been an active member of Old St. Joe's since 2008, when I started playing guitar for the 6:30 pm mass. Three years later, I joined the OSJ Young Adult Community where I took on a leadership role, and more importantly, where I met my beautiful wife Elisa. Three years after that, Elisa and I were married at OSJ, surrounded by our parish family. Now in my early 40s, I'm no longer active with the YAC, though I try to support them in other ways.  When Elisa and I moved to Delaware County two years ago, we chose to remain active at OSJ – we're both regulars in the 6:30 choir now – because we have come to a great appreciation of the vibrancy of this faith community.
In addition to my passion for this parish, I hope that my nearly two decades of working full-time for the Catholic Church would also be an asset to the Parish Council. Though I work for a secular non-profit now, I served more than 17 years as a Catholic Campus Minister. During five of those years, I was employed by a parish and have experienced the joys and challenges of parish leadership. I would be honored to serve this great community as a member of Parish Council.