Mass Schedule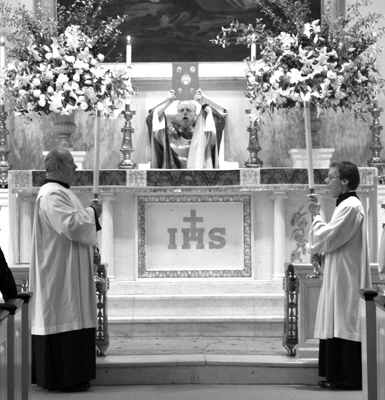 Sunday, The Lord's Day
5:30 PM (Saturday, Vigil Mass)
7:30 AM
9:30 AM
11:30 AM
6:30 PM
Weekday Mass
Monday through Saturday 12:05 PM
Parking
At OSJ, we do not have our own parking area.

Sacrament of Reconciliation
Monday through Saturday
11:30 AM in the Church
Anointing of the Sick
Held the first Saturday of every month at the 12:05PM Mass.
Baptisms
Baptisms are scheduled four times annually at the 9:30AM Mass. For more information, see our Baptism page.
Weddings
Weddings are scheduled throughout the year, except during the season of Lent. Weddings typically are held on Friday afternoons between 3PM and 6PM and on Saturdays, between 10AM and 11:30AM and between 2PM and 3:30PM For more information, see our Weddings page.