When the Church cares for the sick, it serves Christ himself in the suffering members of his Mystical Body.  When it follows the example of the Lord Jesus, who went about doing good and healing all" (Acts 10:38), the Church obeys his command to care for the sick and the dying. (The Rites of the Church, page 769.)
The special grace of the sacrament of the Anointing of the Sick has as its effects:
the uniting of the sick person to the passion of Christ, for his or her own good and that of the whole Church;
the strength, peace, and courage to endure in a Christian manner the sufferings of illness or old age;
the forgiveness of sins, if the sick person was not able to obtain it through the sacrament of Penance;
the restoration of health, if it is conducive to the salvation of his soul;
the preparation for passing over to eternal life. (CCC, 1532)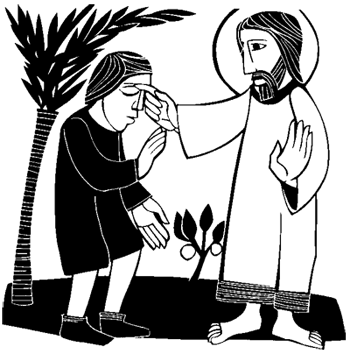 In addition to the Anointing of the Sick, the Church offers those who are about to leave this life the Eucharist as viaticum. Communion in the body and blood of Christ, received at this moment of "passing over" to the Father, has a particular significance and importance. It is the seed of eternal life and the power of resurrection, according to the words of the Lord: "He who eats my flesh and drinks my blood has eternal life, and I will raise him up at the last day." The sacrament of Christ once dead and now risen, the Eucharist is here the sacrament of passing over from death to life, from this world to the Father. (CCC, 1524)
Thus, just as the sacraments of Baptism, Confirmation, and the Eucharist form a unity called "the sacraments of Christian initiation," so too it can be said that Penance, the Anointing of the Sick and the Eucharist as viaticum constitute at the end of Christian life "the sacraments that prepare for our heavenly homeland" or the sacraments that complete the earthly pilgrimage. (CCC, 1525)
At Old St. Joseph's Church the Sacrament of the Sick is administered on the first Saturday of every month as part of the 12:05PM  Mass.

All who have a serious illness or who are expecting serious surgery in the upcoming month are invited to receive this Sacrament.
One doesn't always have the sacramental services of the Church at a non-Catholic hospital; or a priest may not be available should an emergency arise, so receiving the sacrament ahead of time is always well-advised.

Homebound or hospitalized persons wanting to receive the Sacrament of Anointing should call the parish offices at 215.923.1733.

Priests can be available to minister to the homebound at pre-arranged times; please advise your family and friends to be proactive in this regard.