What is Baptism?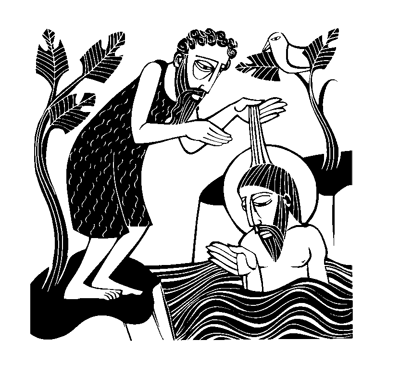 Baptism is a welcome of adults who desire to be united to Christ and of infants whose parents desire for their children the fullness of life in union with God. Baptism is the first of the three sacraments which Saint Augustine called "the awe-inspiring rites of initiation:" Baptism, Confirmation, and Eucharist. These rites follow the ordinary customs of the ancient Mediterranean world by which a person was welcomed into a home: washing with water, greeting by the host with a kiss and anointing, and a meal. Baptism is the first welcome of a person into the Church. For infants, it is the start of a long process of incorporation into Christ and his body the Church.
Commonly Asked Questions
Are there any requirements in order to have my child baptized at Old St. Joseph's Church?
Parents/Guardians are required to be a registered parishioner here or have a personal connection with a registered parishioner (i.e. grandparents are members of the parish). In this case, a letter must be received from their own parish granting permission for the baptism indicating that they are registered and have participated in a baptism preparation class.
Who can be a godparent?
Church law requires that there is at least one godparent for the child baptized. Godparents need to be active, practicing and confirmed Catholics at least 16 years in age. Godparents need to submit written proof of registration from their parish.

When are baptisms scheduled at Old St. Joseph's?
Baptisms are celebrated on Saturday mornings at 10:00 AM and Sunday afternoons at 1:00 PM, generally with one family at a time. Families who wish can request to have their child/children baptized during the 9:30 AM or 11:30 AM Sunday Mass that they regularly attend.
Persons wanting to arrange for a baptism should contact Father Edward Dougherty SJ at least one month before the desired date to schedule their catechesis and the baptism. Pre-baptism classes for parents and godparents are held on the second Tuesday of every month from 7:00-8:00 PM in the rectory's Drexel parlor. You can reach Fr. Dougherty at dougherty@oldstjoseph.org (preferred) or 215.923.1733, ext. 121.