The Sacrament of Confirmation
"Now when the apostles at Jerusalem heard that Samaria had received the word of God, they sent to them Peter and John, who came down and prayed for them that they might receive the Holy Spirit; for it had not yet fallen on any of them, but they had only been baptized in the name of the Lord Jesus. Then they laid their hands on them and they received the Holy Spirit" (Acts 8:14-17).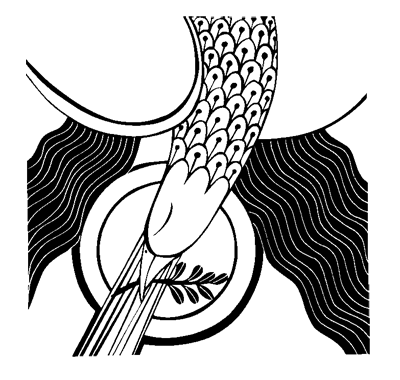 In the sacrament of confirmation the apostles and the bishops, who are successors, hand on to the baptized the special gift of the Holy Spirit, promised by Christ the Lord and poured out upon the apostles at Pentecost.  Thus the initiation in the Christian life is completed so that believers are strengthened by power from heaven, made true witnesses of Christ in word and deed, and bound more closely to the Church.
To make "the intimate connection of this sacrament with the whole of Christian initiation" clearer. Vatican Council II decreed that the rite of confirmation was to be revised. (excerpt taken from the Office of the Congregation for Divine Worship, decree on confirmation, August 22, 1971)
The Dignity of Confirmation
Those who have been baptized continue on a path of Christian Initiation through the sacrament of confirmation. In this sacrament they receive the Holy Spirit whom the Lord sent upon the apostles on Pentecost.
This giving of the Holy Spirit conforms believers more fully to Christ and strengthens them so that they may bear witness to Christ for the building up of his Body in faith and love. They are so marked with the character or seal of the Lord that the sacrament of confirmation cannot be repeated. (The Rites of the Church, page 479.)
At Old St. Joseph's children are confirmed in the fall of eighth grade. Those not in Catholic school receive their sacramental preparation as part of their religious formation in PREP, formerly known as CCD. PREP begins in first grade and continues without a break through Confirmation.
If you are the parent of a high school student who was baptized Catholic but never confirmed,please contact  Christine Sczcepanowski at 215-923-1733 or prep@oldstjoseph.org.
If you have been baptized in another Christian religion and are interested in becoming confirmed as a Catholic, please contact Fr. Ed O'Donnell, S.J., 215-923-1733, ext. 102 or eodonnell@oldstjoseph.org about making a profession of faith and receiving the sacrament of Confirmation through the Rite of Christian Initiation of Adults (RCIA).