Welcome to OSJ!

Find out more about our church, its history, and our mission.

Food, Faith & Friends

Service. Support. Hope. Spirituality. Healing.

Weddings at OSJ

Plan your perfect wedding at beautiful Old St. Joseph's!

Join Our Parish!

Download and mail a registration form.
~ All are welcome here. ~
Worship/Mass Schedule
Sunday, The Lord's Day
5:30 PM (Saturday, Vigil Mass)
7:30 AM
9:30 AM
11:30 AM
6:30 PM
Weekday Mass
Monday through Saturday 12:05 PM
Sacrament of Reconciliation
Monday through Saturday
11:30 AM in the Church
Old St. Joseph's Welcomes New Pastor Fr. Walter Modrys, SJ
Fr. Phil Florio, SJ, is happy to inform you, with Archbishop Chaput's approval, that the Very Rev. Robert Hussey, SJ, our Jesuit Provincial, has missioned Father Walter Modrys, SJ to serve as the 60th pastor of Old Saint Joseph's, effective June 1, 2017.
Read more here.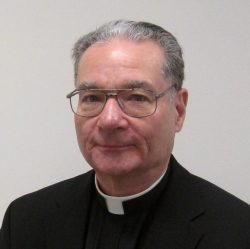 Important Links
US Catholic Bishop's Statement in Response to Refugee Executive Order
Please click link below for an announcement for the US Catholic Bishops Statement in Response to President Trump's recent Executive Order

From The Pastor
Happy Father's Day On this Father's Day we congratulate...
Read More