Old St. Joseph's welcomes children and families.  We are committed to forming children in the Catholic faith through sacrament and catechesis and to supporting parents in their role as their children's first teachers, a role parents assent to in the Rite of Baptism.  We recognize the difficulty of raising children of faith in today's world and strive to engage children and parents in a meaningful experience of the Mass, a continually deepening understanding of the mysteries of our faith, and growth in their relationship with God and as members of the Body of Christ.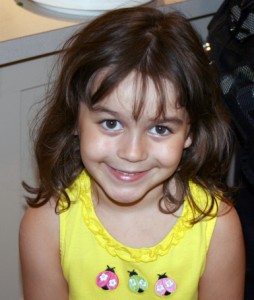 To enable children of all ages to participate meaningfully in the liturgy, we offer a Children's Liturgy of the Word at the 9:30AM Sunday Mass.  Any child present at Mass is welcome to attend.  We particularly encourage preschool children so that they can begin to enter into the ritual experience in their most formative years.
Formal religious education, which includes sacramental preparation, begins in first grade.  First Reconciliation and First Holy Communion are commonly made in the spring of second grade and Confirmation is celebrated in the fall of sixth grade. 
 Children not in Catholic school attend 
PREP
, formerly known as CCD.  Our program continues without a break from first grade through Confirmation, and t
wo years of preparation are required before the reception of any sacrament. 
 Children who attend Catholic school receive their religious education there and usually join PREP students for the reception of the sacraments.
We also offer several family retreats throughout the year.
For further information, contact, the Coordinator of Religious Education, Christine Szczepanowski at 215-923-1733 ext. 123 or 267-250-3049 (cell) or prep@oldstjoseph.org